Ben Howarth
My Professional Development Journey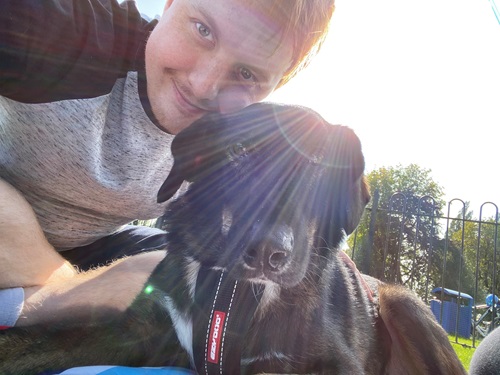 Starting as an apprentice, Ben moved between a variety of roles and settings to gain lots of experience. He gained a lot of confidence and even met his future wife while working in a nursery. He now shares his journey and male perspective on building a career in childcare.
I began my journey with Bright Horizons whilst still in university completing my Early Childhood Studies course. I had an opportunity to gain some practical experience in early years and earn some extra money whilst studying. This was great for me, as I was able to work flexibly and balance my studies with my job.
I really enjoyed working with children and being part of a great team. When my studies finished, I decided to become a full-time childcare practitioner in the same nursery.
The Nursery Manager supported my professional development. I became a Room Leader and joined a leadership course where I met other inspiring colleagues from a variety of nurseries. The networking also allowed me to appreciate Bright Horizons as one larger team. We discussed various creative ideas and challenging experiences. It was refreshing and inspiring to hear stories from others who were in the same boat.
My next step
I was asked to support other nursery teams in the area but felt some anxiety about going to a different nursery setting and meeting new families and staff. Fortunately, everybody was welcoming, and I quickly found a new confidence. It was at this point that I met my now wife.
Part of the reason I sought higher management was to make a difference and support the challenges within the sector.
Further training days and secondment support brought more awareness to the vastness of Bright Horizons and how many brilliant staff members we have. I learnt more about the wider business and started to explore internal opportunities. I returned to my original nursery and gained experience managing rooms, supporting staff members with their development and goals, and building relationships with families.
I followed an opportunity to join the Parent Enquiry team and support new families seeking childcare. I found that my nursery experience, particularly advice about settling in sessions, really supported new parents in their decisions. I enjoyed being the bridge between nurseries and support office.
My support calls with the nursery teams were some of the most memorable calls I have had.
Eventually, I took on more projects and found extremely interesting 'shadowing' one of the managers in their data collection and analytics.
The world that I knew grew even bigger
I was approached to support other departments and was able to make even more connections, both with other Bright Horizons teams and with our nursery families.
The last couple of years I have been supporting families and staff with their concerns and have found this to be the most rewarding experience so far. This position gave me the opportunity to work with every part of our business. It's interesting to see the challenges and difficulties, and to be a key part of the solution.
Men in childcare – changing the stereotypes
I have experienced some challenging moments due to my gender. These experiences have never been from my team members across the business; but from families who were surprised to see a man working in a childcare setting. I have found it enormously rewarding to challenge the stereotypes and help families to accept both myself and other male practitioners in our field.
For a while, it did feel like I was the only male in the business. Instead, I have met more male colleagues within Bright Horizons' nurseries than I ever thought I would see. The more I met, the more 'normalised' it became.
It is important for every staff member to know that they are not alone in the challenges they are experiencing. Co-workers normally share these challenges, and reaching out can help not only the business, but how you develop in your career.
To read more from our male colleagues click here:My Early Years Journey by Conor Bathgate