Your Career and Progression at Bright Horizons
It's normal to want to build a career which brings you satisfaction and pride, which is why we know that continuous development is key to your success and the high-quality care we provide for our families.
We want you to be the best you can be, and we will support you every step of the way. We will provide you with:
Training

– You will be welcomed straight into the Bright Horizons family with an initial induction to make you feel at home. We also have an in-house Professional Development Team, dedicated to providing all employees with up-to-date and ongoing training so you can achieve your professional goals.

Progression

– We recognise and want to support your ambition to grow and further your career. That is why we will provide you with outstanding training opportunities, including our unique Room Leader Programme and Ready Steady Grow Programme for Deputy Managers to prepare you for managing a nursery of your own!

Apprenticeships– If you want a rewarding career in childcare but are unsure where to start, you can apply for our Early Years Apprenticeship programme.

Internal

Promotion

– Once you're in a role with us, your story doesn't stop there. We encourage our employees to progress internally, and if you ever need to move, we will support you in relocating to one of our 300+ nurseries across the UK.
Hear from one of us
When it comes to all your opportunities to develop and progress at Bright Horizons, you don't have to take our word for it. Read Chloe's story below on how she progressed from a Nursery Nurse to a Field Manger:
How I progressed from a Nursery Assistant to a Field Manager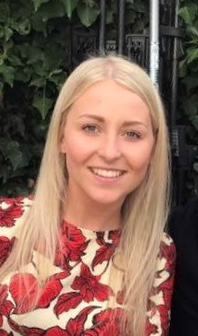 I began my Bright Horizons journey in 2014 as an unqualified Nursery Nurse; I had a passion for working with children and knew this was a career I wanted to pursue. I was welcomed into the setting with open arms by an amazing team, and my detailed induction gave me confidence in beginning my new role. During my induction, my manager discussed the option to complete a fully funded level 3 qualification whilst working. I was happy to be able to gain experience whilst studying, so took up the opportunity. With hard work and dedication, I completed my course in about 10 months and gained a vast amount of knowledge around child development and the ways in which I could support young children's learning.
After being at the setting for roughly a year and a half, I was successful in becoming the Room Leader for the setting's toddler room. I gained a lot of experience during my time as a Room Leader and stayed within the role for around another year. During the role, I had expressed how I wanted to progress professionally and my manager put in place a succession plan, in order for me to reach my goals. The role of Deputy Manager came up in early 2017, and because of the support I had had through regular meetings and following the guidance on my succession plan, I was lucky enough to be successful in my application. My manager continued to provide support and gave me responsibilities which helped me to grow both personally and professionally. Because of this, I had a greater level of confidence to apply for a Field Manager role in August 2018.
I was successful in gaining my new role and I am enjoying building my knowledge and enhancing my skills. I am currently still in the Field Manager role and always find myself looking back to when I first began my journey. I have grown so much and this is all because of the support I've had along the way.
Bright Horizons is a fantastic company to work for and they are passionate about developing their practitioners and supporting them to reach their goals. With hard work, dedication and the fantastic support network around you, you really can go far with Bright Horizons.
We'd love to welcome you to the family, so click here to apply for your nearest job opening today. If you have any queries please email europe.recruitment@brighthorizons.com.